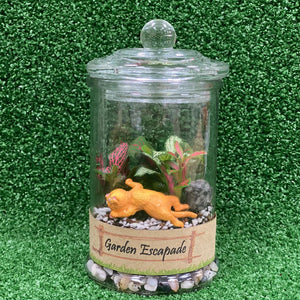 Tender Loving Care Advice for Terrariums :
These terrariums are lovingly handmade to allow you to bring a part of nature indoor with minimal fuss. Functioning as self contained green ecosystems, they are excellent display pieces as well as perfect gifts for any occasions!
Growing Conditions
Light: Keep it away from direct sunlight. Indoor bright light will suffice.
Water: 1 to 2 teaspoons of water when soil turns dry.
*Product photo shown is for reference only. Actual glass ball type, size, figurines & arrangement may differ from photo.