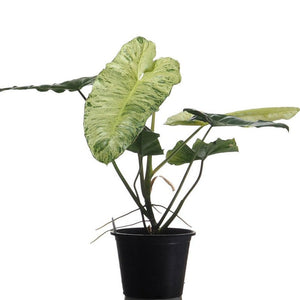 Tender Loving Care Advice for Philodendron Paraiso Verde :
Philodendron Paraiso Verde is a beautiful plant from the Philodendron family. It has long, stunning and statement leaves growing on small stems. If you are looking for a low-maintenance and gorgeous plant for your indoor settings, you will love this plant. 
Care Instructions:
Partial sunlight, water 1 to 2 times a week
*Product photo shown is for reference only. Actual pot colour, type of pot, size & arrangement may differ from photo.