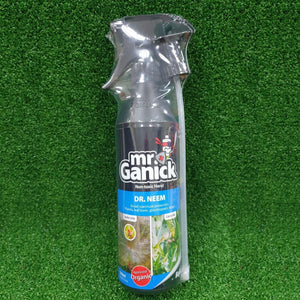 Mr. Ganick Natural Pesticide: Dr. Neem is an organic insecticide with antifeedant effect, repellent effect and insect growth disruptor.
Target: Grasshopper, Plutella, Leaf Borer, Leaf Hopper and Spider Mite.
Major Ingredients: Cold-pressed neem oil & Fabaceae seed oil.
Usage Instruction: Shake well before spraying on pests or whole plants. Spray on stem base and surrounding soil to get rid of any pests hiding in soil. Spray in the early morning or late evening. Do not spray during hot weather.