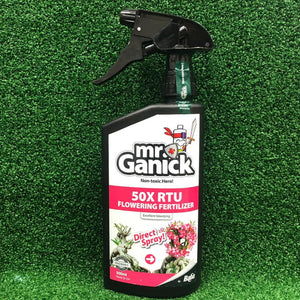 Mr. Ganick 50X RTU Flowering Fertilizer is use to boost fruiting and flowering.
Major Ingredients: IAA production, Gibberellin production, Cytokinins production, Mineral nutrient and Essential nutrient.
Usage Instruction: Shake well before spraying directly on the whole plant. Spray in the early morning or evening. Do no spray on hot weather.